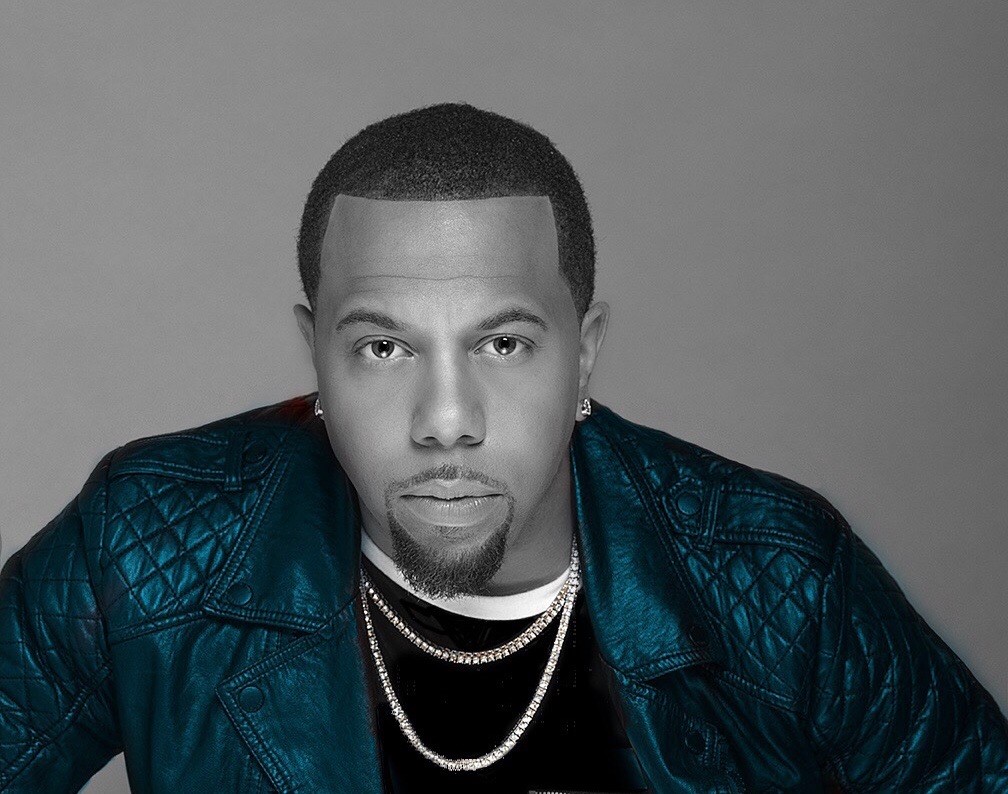 TEN QUESTIONS WITH Adam Emil Formerly of Color Me Badd
Rob – Thanks Adam for taking the time to do this interview with me. I know from reading some of the press about you that you are extremely busy, so it means a lot to us. We hear you have some new music coming out. How is that process going?
Adam – Very honored to be a part of your show. You do great work for independent artist, and thanks for having me on. With that said, the music process is great. I'm loving the sound of the new music that's being created. The visuals take a little more time, but the material is getting stronger while staying true to what keeps me going. The goal is to often create something inspiring, yet still fun and exciting when you listen to it. There are others topics we explore, but that is the base of where it all stems from.
Rob – I know that you are a Chicago guy and have been involved in the music scene there. Is there a uniqueness to Chicago in music? Music can be created anywhere. Yet do you think there is a certain style or sound from the Windy City?
Adam – Chicago, absolutely is known for and could arguably have been the first to create new waves for sure. House Music, and Drill music are two that come to mind. Every city if you think about it has unique styles in the way they deliver as well as inflections and accents. If your rapping from Chicago, there is a high chance it's along the lines of drill. On the flip side, I write what feels good to me. I'm inspired by a lot of different genres, but the energy In Chicago helps me write and remain creative for sure.
Rob – Tell us about joining Color Me Badd and how that came about?
Adam – That was nothing but God. One random day after booking myself throughout the States, with a strong base in Chicago, became an overnight success that took 10 years to show the universe I was serious, I guess. Mark reached out to me via twitter, Instagram or Facebook. Initially being from Chicago, I was hesitant to believe this was the original, verified Color me Badd. But it was and apparently Bryan Abrams came across my work on YouTube. They flew me to Singapore for my first audition and we travelled the world together after that. It was an amazing experience.
Rob – I read in your bio that the first time stepping on All State Arena's stage held a special meaning for you. Were there butterflies?
Adam – You know growing up as a kid and being fortunate enough to go to concerts like Stevie Wonder, Jodeci, and Alicia Keys had a strong impact on me. Seeing Usher at the All State arena and many others, created a goal for me to one day be on that stage. It happened. The sound was terrible that night, hahahah, but it meant a lot to be able to accomplish that goal. It Helped me see that dreaming isn't always the wrong idea.
Rob – We have talked to some of the artists on the "I Love The 90's" tour in the past, especially the guys from All-4-One. Being such a big tour in the number of artists involved, are there certain people that you hung out with, or were you pretty much sequestered with CMB?
Adam – Hahah, my first year was like training and getting to know the guys. We spent many weekends together on and off the stage. Airports, hotel lobbies, back stage, transportation etc. The guys are hilarious, and I had a great time. The 2nd year things got even more interesting. The I Love the 90s tour kicked off. Artist like All-4-One, Montell Jordan, TLC, EnVogue, Naughty by Nature, Mark McGrath, Tone Loc, Young Mc, Kid N Play, Vanilla Ice, Salt N Pepa and Coolio were now introduced to the team. It was fun. I hung out a lot with Coolio and his crew, Tone Loc, Kid would hang, and also Pepa from Salt N Pepa. There was often after parties in select cities that allowed us to hang out and decompress. Great times for sure. There was also a 2nd tour that came into play called the Party Continues in which TLC was the headliners that lasted for about 1 year. The I love the 90s tour is 8 years and still running.
Rob – Speaking of the tour, we know of Coolio's passing last year was incredibly sad. Did you have a relationship with him and how did it affect the rest of the tour members?
Adam – Everyone was extremely hurt by the news of Coolio. Coolio was the heart beat to the "I love the 90s tour". He always had great energy and would respect the moment and the fans. I consider myself lucky to have be able to spend time with him and learn from an Icon. Very down to earth, but he had different gears he could go to in terms of performing and being a business man. He called me Lil Bro. He taught me how to navigate after party bookings, and connected me to many of his friends to give you a little insight on our friendship.
Rob – Your inspirational attitude has been highlighted in talking to young folks about following your dreams. Who was your inspiration in following yours?
Adam – My inspiration grows. Somedays it's watching a live set of Anderson Paak, many days its playing with my children, but music of all sorts inspires me. R&B, country, classic rock, Latin, afro beat, hip hop to name a few is what I vibe to. Getting outside and taking conscious breaths and watching birds and squirrels hahaha is also inspiring. They don't worry about anything. So why should we? That mindset helps the music flow in my experience.
Rob – There has always been an emphasis on "Who's Next" in the music industry. TOO many artists are one and done with their creations. You know that we focus on artists first popular twenty years ago or more. How do you think the future can keep past artists relevant?
Adam – Well, sampling is a big part of that nowadays. Also honoring and respecting those that come before us. I think that could lead to more mashups. I also believe that the legends want to share information and wisdom, but not to artist that don't allow that bridge to happen from one generation to the next. I will always pay respect where It is due and our legends have pathed the way for us.
Rob – Besides the 90's tour participants that are part of the group now, who would you like to see added to the lineup?
Adam – All the artist on the roster somehow fit really well together. That's a tough question to answer. Sugar Hill Gang, 2 Live Crew, and Tag Team are some acts that are on the roster now. Sisqo, Blackstreet, SNAP, C&C Music Factory -Freedom Williams, are some other acts that have rotated into the lineup as well.
Rob – Thanks again Adam for doing this interview. When I started the company, I was huge fan of all music, but have to admit my R&B background wasn't as great as it should have been. Meaning, I had spiked hair, ripped jeans, and banged my head quite a lot growing up. You have been a fan of what we are doing at Masters Radio. How would you suggest that we engage more with the R&B community? Our company plays ALL genres, we just never want to play favorites.
Adam – I think you all are doing a great job. You invited me on and I'm mainly classified as R&B so that's one way to engage. Finding that right style of R&B that fits your format is key I believe. Also don't forget to include us in your concert events and radio engagements. I appreciate you reaching out to me. It has been a pleasure talking with you. I look forward to the next time.
Instagram @adam.emil
Adamemil.com