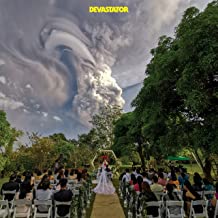 Phantom Planet Time Moves On Review
'Time Moves On' by Phantom Planet is a captivating song that celebrates the beauty of the present and the power of nostalgia. With its infectious rhythm, buoyant guitar riffs and soulful vocal melodies, the track exudes vibrancy and optimism. The chorus serves as a reminder that life can never be fully known – making it all the more exciting to navigate through. Lyrically, Phantom Planet brilliantly combines introspection and wisdom with gritty honesty. There's also an impressive range of sonic textures which add to the song's overall richness: from soaring strings to gentle piano interludes, 'Time Moves On' will take your breath away.
It's no wonder why this track became one of the biggest hits off their acclaimed album 'The Guest'. Through this song, Phantom Planet prove that powerful pop music can still be crafted in a thoughtful, meaningful way – and 'Time Moves On' does just that.