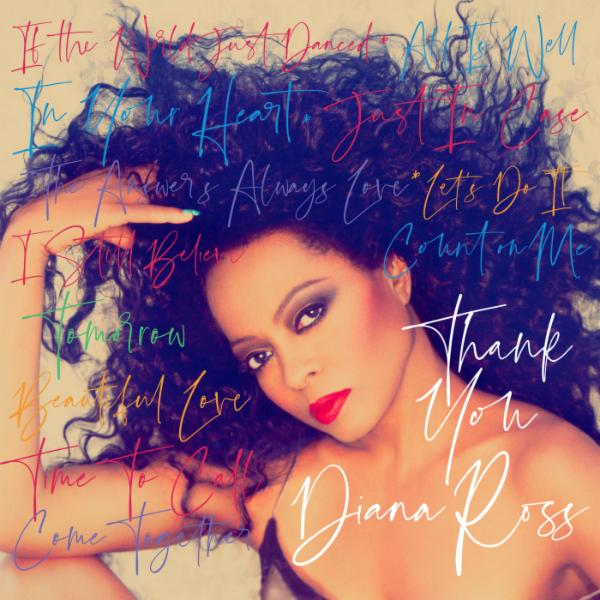 Yes, you read that right. THE Diana Ross. Of course, she needs no introduction, but she is one of the founders of Motown and popular music in the 60's and 70's. Her new single, "Thank You" has so graciously been put on the Masters Rotation, and we must talk about it.
77-year-old Diana Ross released this single last month, along with an announcement of the release of her 25th studio album of the same name on September 10th. You must give it to her, she's been pumping out great music for over half a century, she deserves all the praise she receives. Let's talk about her new single.
Right from the start, you can tell this song is going to be nice and upbeat. This sound is already a nice break from the same, safe, sound we hear every day on the Billboard. We hear a nice arrangement of instruments throughout the piece, bells, piano, trumpets, funky bass, percussion. Finally, a real musician making great music! This is a great and dynamic song, it has a great amount of rising and falling, great at keeping my attention. I haven't even mentioned her pristine singing voice. It still sounds great after all these years, and I'm not surprised honestly. She's a legend for a reason. We can only speculate as to what kind of music is going to be on her new album. I'm hoping for more of this, more of that funky bass, and the revival of some classic sounds.
This is just a fun song that has the pleasure of being a part of the Masters Family. This classic sound and artist are what Masters Radio was created for.
On the Masters Scale, we give Diana Ross's new single, "Thank You", and 9/10. Please give this a listen, along with the rest of the Master Rotation. More reviews to come.
-Gavin Masters