We had a chance to interview Beeb Birtles from the famous ORIGINAL Little River Band. What a great job I have!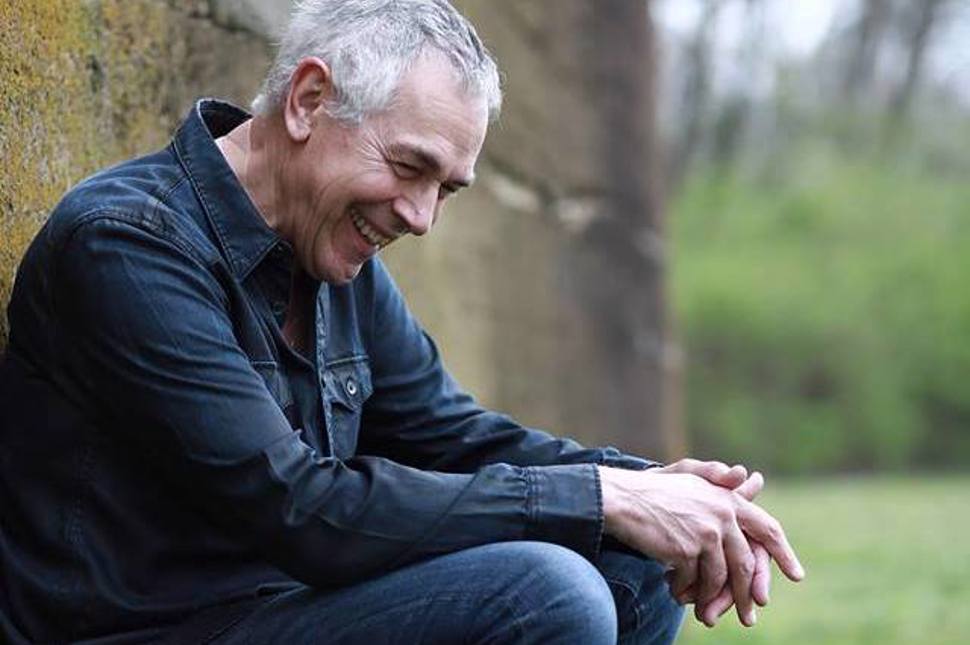 Ten Questions with Beeb Birtles of the Original Little River Band
Rob – Thanks Beeb for the chance to do this interview. Part of my job includes getting the opportunity to talk with folks from some of my favorite bands of all time. The Little River Band, and your success during the 80's with a string of hits, allowed me and many other of my nerd friends to actually dance with some great girls without making a fool of ourselves! It's great to see you back on the charts with the recent "Ultimate Hits" collection. What on these albums is there for the LRB fans that they may not have experienced before?
Beeb – There are 25 songs on "Ultimate Hits" spread across 3 vinyl albums, 2 CDs, as well as digital downloads. All of the songs have been remastered pristinely, and sound absolutely amazing. Included is an extra track that Graeham Goble and I recorded for our 1978 duo album, "The Last Romance". The song is called, 'I'm Coming Home', and it was a top 10 hit in Australia. It features the harmonies for which Graeham and I have become known universally. People will also hear a string intro on 'Reminiscing' scored by Ric Formosa, Little River Band's original guitar player, that was left off the record when it was released.
Rob – You and the ORIGINAL band have some great company at the top of the Australian album charts; RHCP, Evanescence, Alter Bridge, and CCR surround the LRB. Why do you think music that, in some cases, is older than the listener still endures?
Beeb – There are probably more than a few factors involved. First of all, everything was recorded analogue back then, meaning it was recorded on tape. There's a certain magic when you hear sound coming from tape, a certain warmth. Then, I think much of it has to do with our music having been recorded together with all of us in the same room. This is where we tweaked the arrangements of our backing tracks before the vocals were recorded. Music recorded from the mid 80s and into the 90s, and beyond lack much of that warmth. Overall, I think songs written in the 60s and 70s are of a higher standard than what is being written today, which is why people have, and are going back to listening to the music of those years.
Rob – Many of us know the history of the band and the ridiculous way the band name was lost. I promised myself I wouldn't bring it up. We have seen the same thing, in a way, happen to other bands like Paper Lace. I don't want you to bite the hand, so to speak, but how do you move forward in the industry afterwards?
Beeb – You move forward simply by letting as many people know that the Original Little River Band recorded all those hit songs in the space of 8 years, from 1975 – 1983. We had the reputation of being a great live band, able to reproduce what we recorded on record, especially vocally. As each original member left the band, they were replaced by musicians who were not of the same calibre. Consequently the current touring Little River Band is nothing but a tribute band. It has no original members in it. A good example of this is when Graeham Goble, Glenn Shorrock, and I came together in 2002 as Birtles Shorrock Goble, and recorded and filmed the CD / DVD "Full Circle". The three of us were the original singers and songwriters in Little River Band. Unable to reform the classic lineup, we hired younger musicians who grew up listening to Little River Band, and put an amazing band together that toured all around Australia.
Rob – It still irks us that you and Graeham have to put "The Original" before the LRB. Have there any efforts to regain the name?
Beeb – We have many fans suggesting this, that, and the other ways to go about getting the name back, but believe me, we have tried every avenue. It was a very unfortunate managerial mistake when the trademark of the name, and our platypus logo was transferred from one company entity to another when the band signed a new record deal with MCA Records. I had long been gone by this stage. We had previously been Capitol Records recording artists.
Rob – Let's switch subjects. Are there any plans to perform the original music of LRB?
Beeb – At this stage there are no plans, and the reality is that we're not getting any younger. Personally, I would rather leave our fans with having heard the band at its absolute best. There are some artists out there still performing, but when I hear them I think they should hang it up because they don't sound good anymore. And this comes with age. Very few artists are able to pull it off by still sounding great.
Rob – "Ultimate Hits" and "Masterpieces" are remastered for 2022. Have you considered releasing new music? We will be playing some of the remastered music, but fans love to hear when there are new songs. That's what Masters Radio is all about.
Beeb – We have not considered recording any new music as a band, but we have been mining unreleased material, and songs recorded during our many years of rehearsing for tours. There are some really great songs there that we may consider releasing in the future. Of course there have been solo releases from Graeham, Glenn and myself, but not as Little River Band. I should explain that "Masterpieces" contains 27 songs that were some of our fans' favorites as well as ours that are songs that were not released a singles. They are popular album tracks spread across 3 vinyl albums, 2 CDs as well as digital downloads. The extras include a beautiful orchestra introduction on 'Fall From Paradise' scored by Ric Formosa, our original guitar player, live versions of 'I Know It' and 'Love Letters' from the HBO special that was recorded at The Concert Hall in Melbourne, Australia in 1983, and Birtles Shorrock Goble's version of 'Face In The Crowd'.
Rob – We hate labels that the industry gives artists. Soft rock, easy listening, adult contemporary, if you could relabel or name a genre for the LRB sound, what would it be?
Beeb – The obvious one that comes to mind is "Harmony Heaven". I think people would love to listen to a radio station that played the music of the greatest harmony bands in the world. People love harmonies! Imagine being able to listen to one station that played The Beatles, The Eagles, The Hollies, The Beach Boys, The Mamas and the Papas, Ambrosia, Chicago, and of course, Little River Band. I know I'm missing some other great bands whose names escape me right now.
Rob – We never ask for special treatment here at Masters Radio. We formed the company for artists to keep playing and getting recognized for their new creations. That being said, are there any cuts you haven't released yet that you would share some information about with our audience?
Beeb – Only what I mentioned  about mining our rehearsal tapes.
Rob – The harmonies for your music are the best ever in any genre. Have you had other artists ask you for help with their harmonies in their music?
Beeb – Not so much with helping them, but I have been asked to sing on other peoples' projects. During the early 2000s I sang on quite a few custom projects for young and upcoming artists. Believe me, any opportunity to get behind a microphone is always a joy for me.
Rob – Finally, from reading some of your bio, your parents definitely were an influence on you with music. Have you passed any of this along to other parts of your family tree?
Beeb – I have two daughters, one of whom some showed interest in wanting to play guitar and sing, but I discouraged them from going into the music business. I'm glad I did because the music business is not what it used to be back in the golden years. It's a whole different animal now. Both my girls love music and live music, but have very successful careers of their own.
Rob – Thanks so much for the opportunity to interview you Beeb. We will be looking forward to getting to hear the box set coming out in December in the U.S.
Beeb – Sure thing Rob. All the best from us to Masters Radio.