Rock the Yacht Tour – The Music Box in Atlantic City's Borgata Hotel and Casino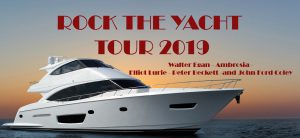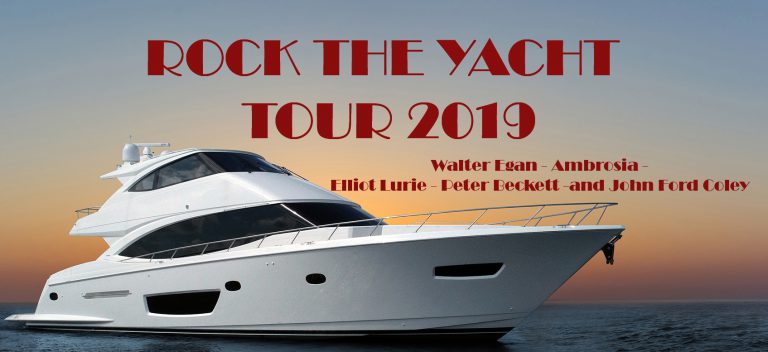 No jet lag from the flight from Biloxi was perceptible in this performance delivered to an intimate crowd of about 600 recently at the Atlantic City Borgata Hotel Music Box a few weeks ago. Ambrosia (Joe Puerta, Mary Harris, Burleigh Drummond, Christopher North, Doug Jackson and Ken Stacey) performed numerous hits, including "Holding on to Yesterday", "Magical Mystery Tour", "Biggest Part of Me", and "You're the only Woman". Joe Puerta paid a notable tribute to Bruce Hornsby with "That's the Way It Is". Their delivery of "How Much I Feel" brought an entire appreciative audience to its feet for the duration with dancing in the aisles and on the seats. Ambrosia also EMCEE'd the entire show, introducing and backing all the artists participating.
The memorable performances of the evening included the following well-known pieces flawlessly delivered: Walter Egan rocked the audience with "Hot Summer Night" and a perfect rendition of "Magnet and Steel". Elliot Lurie touched the crowd with "Dancing in the Moonlight" and "Brandy". John Ford Coley, introduced as someone "really hard to understand" until you realize he's speaking 'Southern', was entirely understood as he moved the crowd with "I'd Really Love To See You Tonight", "Nights Are Forever Without You". Liverpoolean mystique (ever hear of that?) was injected by Peter Beckett, who told "the shortest joke in the world". We won't retell it here – you have to go see Peter. But forget the joke, what your really want to hear Peter do is "This Time I'm in it for Love", "How Long Has This Been Going On? and "Baby Come Back", as was heard in the Music Box.
The night was closed out with rock and roll – or more correctly, "Rock and Roll", Led Zeppelin style, rendered by all the artists assembling on stage to tear it up, as Ken Stacey risked his voice on the high notes ripping across the Music Box as he held high the probably superfluous microphone. Awesome send off!
The only negative to report here is that this was indeed the last night of this tour. There would be far greater satisfaction in directing the reader to its next stops. However, we will be on the lookout for future repeats so we can get your attention (and this reviewer's!) on it. WE NEED ROCK THE YACHT IN 2020!