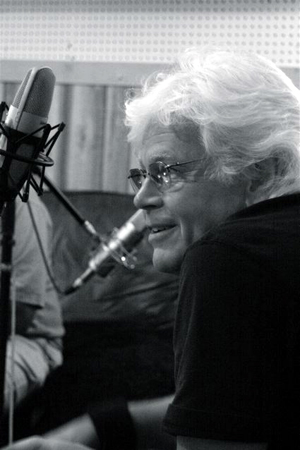 We recently had the chance to sit down with Walter Egan to talk about his views on the music industry. Walter first came to fame in the 1970's with hits like "Magnet and Steel" and "Hot Summer Nights". His new music can be found on Masters Radio.
Rob: How is recording your music changed from the first time you ever were in the recording studio?
Walter Egan: I first recorded with the Malibooz at a radio station (WRVR) in January of 1965. The recording was done with pretty much just one mic in the middle of the studio and we were strategically placed around it determine each instrument's level.
When we brought that acetate to Philles Records, Danny Davis (Phil Spector's partner in that label asked us if we had recorded it in a toilet.) His advice led us to our next session. Nola Penthouse Studio across from Carnegie hall. I believe we had all the instruments mic'd on that session.
Today it is a world of possibilities with limitless tracks and automatic fixes, but I still think the best records are usually built upon an inspiring performance and that comes from players playing together (in my opinion).
Call me old school but I think the restrictions of the old way brought out some great performances and hence many exciting records.
Rob: What would you change about the music industry?
Walter Egan: The Industry is built on profits not so much on artistry, which means the business is chasing the money-makers. This sometimes coincides with an artist of worth but oft times not. Rather they find lowest common denominators and go for the big money.
Rob: Many articles have been written about how little artists earn for their music. How have you changed your approach to releasing your music because of this?
Walter Egan: I'm not sure there is a choice. The music business is trendy so genres are often flavors of the month, or year. As a songwriter I am trying to get my compositions heard by as many people as possible. The upside of the new business model is that you can do great recordings at home and put them up for the world to hear. The trick is getting people to pay attention and listen. I love the convenience of iTunes and the portability of digital (I have an iPod 160GB) that allows me to carry my record collection and my own compositions at all times. I have experienced both sides of the equation. Magnet and Steel was very much a product of Columbia Records' big machine and their believing in the tune. So when the record succeeds and you have a good manager to watch them, the Big Time can be very sweet. But 98% of the time that's not what you get. With DIY/Indie you are closer to the process which gives you more control and more insight into where the money comes and where it goes.
Rob: If you were given a chance to do anything different during your career, what would it be?
Walter Egan: The quick answer is start sooner…but I never thought I could support myself with my music until I graduated from college. Otherwise I am wary of engaging in hindsight. It breeds regrets and I am happy to have had the career that I have had.
Rob: We are called Masters Radio because we believe that our community recognizes that artists today will be considered the Masters of their time in centuries to come. Are there artists from when you first started that you would consider a Master that never got the recognition they deserved?
Walter Egan: It's hard to know where the mastery will be seen to lie in the future but off the top of my head I think these artists are under appreciated: Chris Darrow, Annie McLoone and Earl Shackleford. I had the pleasure of working with each and they schooled me with their talents.
Rob: Which of today's artists would you predict will someday become a Master?
Walter Egan: I think Lana Del Rey has an impressive body of work and she seems a creative songwriter and singer. She could become a master.
Rob: How have today's crowds that you play to changed?
Walter Egan: I am pleased by the response of my younger demographic. There are more younger folks at the venues and I feel that they get the rock, folk, pop tunes, that I do. But of course, the best are the fans who have been there since 1978 and I am always glad to get the live response to the newer material which I use in my set. I have a long list of songs from my ten albums from which to choose.
Rob: If you could play with any other artist, who would it be?
Walter Egan: Tegan and Sara or Lana Del Rey.
Rob: What new music have you recorded, or plan to record?
Walter Egan: I started writing songs at 16 and I haven't stopped yet. I released solo CD number 10, True Songs, last August (2017). I have been writing with a woman named Beth Sass for the last few years. We've released some of those songs under the title WEBS. Every year or so I collect all the songs I've written that year and make a CD of them. I have many songs. I also have material on the Malibooz CD (we are working on a new one), the Burritos, and the Brooklyn Cowboys.
Rob: What type of music would you like to play that you have never tried before?
Walter Egan: I've always longed to play flamenco but never had the gumption to commit to learning and practicing it.