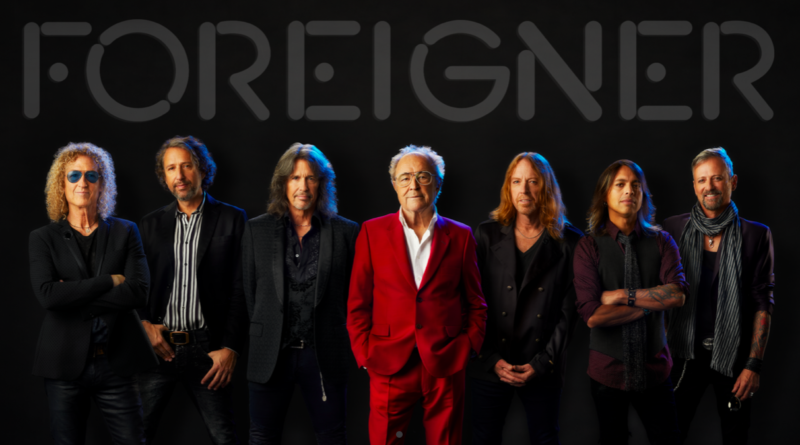 TEN QUESTIONS WITH Michael Bluestein
To the Fans of Masters Radio, we are just living the dream here at Masters Radio. Interviews just keep on coming. If anyone from that Stone magazine needs some tips, give us a call!
Rob – Thanks Michael for taking the time to do this interview with us. No pressure, but our interviews are reaching over 1M people per interview right now. Given that you are now in the spotlight, what song would you like to never play live again? LOL
Michael – Mustang Sally! I played it at too many weddings before I started touring in the big time lol
Rob – You have been with Foreigner long enough that some would consider you a "citizen of the band" by now. Does it still seem new to you after fourteen years? Or is it still a thrill to be a part of the band?
Michael –If not "new", it's still absolutely a thrill!! To play music that is so enduring and that practically EVERYONE knows, is such a gift and I never take it for granted
Rob – We hear a LOT of new music from our Masters artists. Are you personally working on anything new? How about the band?
Michael –I'm always cooking up new stuff. I love to write songs and instrumental music. The band is rumored to be cooking up a few new jams so stay tuned!
Rob – Our teenager's high school chorus was asked to sing with the band on one of the past concert tours. That must be one of the coolest things that we have heard from a band to include kids like that. Have there been any schools that have not wanted to participate? Or, has there been a pretty good response?
Michael – I think they've all been pretty thrilled to be involved. For a lot of them, being on a big stage is such a new experience and I love tuning in to the excitement they're feeling up there 🙂
Rob – I mentioned the kids included in your concert. We raised our kids the right way with a huge dose of Foreigner on car trips. Who was more excited about the kids inclusion, the parents? Or the kids?
Michael – Haha probably the parents 🙂 But no, these kids were raised right!! They love it.
Rob – You are a trained musician and the list of bands/artists you have supported is impressive. Which of the bands was the best? Just kidding!!! Is there a song from all the bands you have supported that was the most challenging to play live?
Michael – One time Jeff, Bruce and Chris (from Foreigner) and I got together to play Karnevil 9 by Emerson Lake and Palmer for a benefit. It was an absolute ass kicker for me, but I put in the time practicing and I feel like I nailed it when we did it !
Rob – Touring is tough. Not that we know firsthand, but the bands have shared stories of how tough it can be. Has there ever been a time that you woke up wondering what town you were in?
Michael –Any time??? Like ever other day !! haha…sometimes you're sleeping so deeply catching up on your rest that it can be pretty disorienting waking up in a strange hotel so yes!!
Rob – I'm giving you a hypothetical situation. You have a chance to open a show and play any song. Then, you have the same choice to close the show. What songs do you play?
Michael – I'd open with Reeling In The Years by Steely Dan and close with We Don't Get Fooled Again by The Who.
Rob – To keep the quiz going…give us one album that you must have in your collection, that you haven't played on, or played with the artist?
Michael – Steely Dan "Aja"
Rob – Finally, thank you Michael for the chance to do our Ten Question interview with you. We try to keep these light and make it a "fun" experience. Is there a message you would like to convey to all of your fans?
Michael – Yes! Thanks for making my rock'n roll dreams come true the last 14 and a half years!
Rob – Extra question to put you on the spot!!!! Who in the band complains the most on tour?!?!!?
Michael – Gotta plead the 5th on that one!