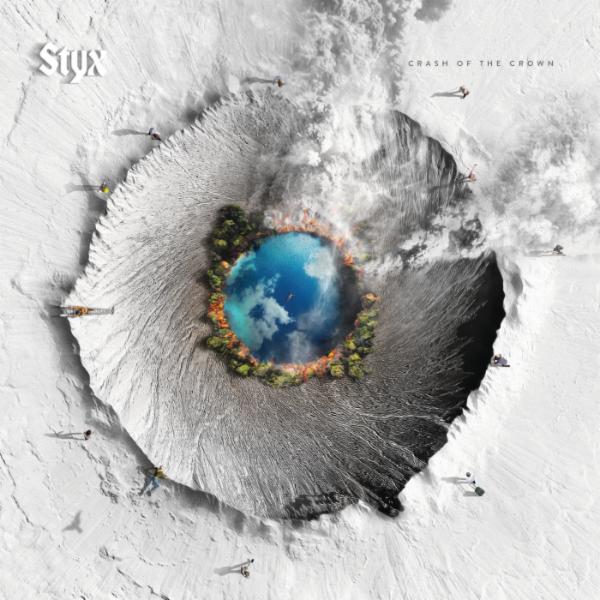 Crash of the Crown by 70's/80's legends Styx, was released recently. You can check the single out and listen to it on the Masters Radio Rotation. Give it a listen, and while you're at it, put that playlist on shuffle and enjoy.
This new single might catch you off guard on the first listen. When you imagine Styx, the first things that come to mind are the Grand Illusion, Lady, and Come Sail Away. If that's what you're looking for, you might've found a good mix of all of them. This song doesn't stray away from what makes Styx great. The iconic keyboard solos and effects, loud drums and guitar, and most importantly, rock opera.
When I mentioned before the song catches you off guard, I mean when the vocals start. It reminds you how mature they are compared to their 70's hits. You get used to it after a few seconds and you can really enjoy what they've put together. The song starts with a classic rock era sound, then slowly evolves into a crescendo of rock opera madness. Yet, it's a madness I want to be a part of. In between this, we are given the nostalgic synthesizer that ties the whole single together into a great Styx song.
Some things that I found odd was how drastically different the introduction was compared to the last minute or so. I would consider it almost electronic bluegrass (or modern country), something you don't expect Styx to be anything close to. The rest of the song however aligns very well with their past music, especially their albums in the 80's. The rock opera ending is something close to a Grease song, but then is ended by roaring vocals.
I will say, this song is a lot more listenable then some of their overplayed hits. I give Styx's new single, Crash of the Crown, a 8/10. The song falls slightly short in the beginning, but the epic ending makes up for it.
Make sure to check this new song, and dozens of others from similar artists on our Masters Radio Rotation.
Thanks for stopping by,
Gavin Masters