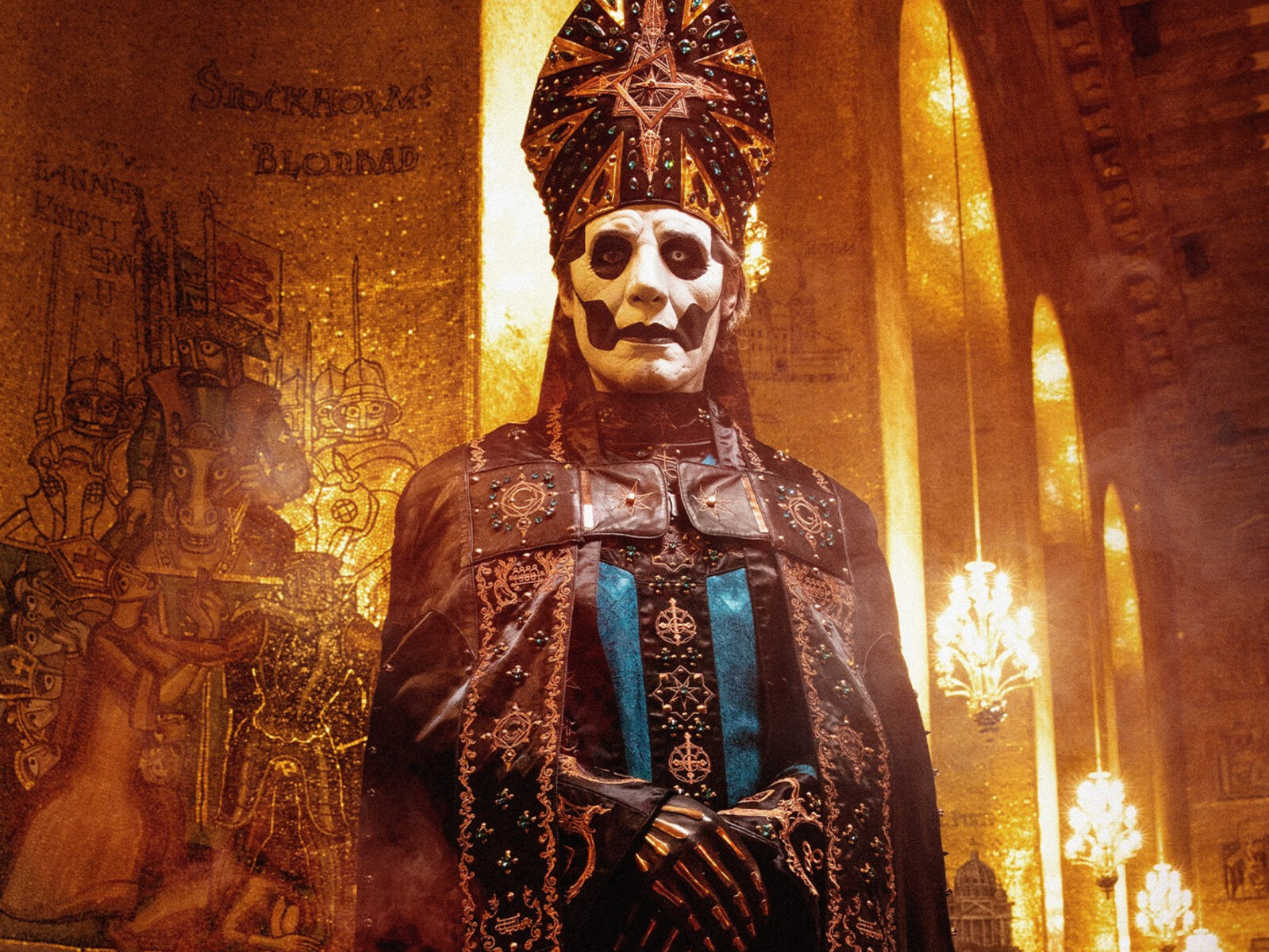 I've Seen A Ghost And Loved It – Rob Masters
This past week, I had the opportunity to attend the local leg of the Ghost 2023 Tour. I wasn't sure what to expect from them given some of the past concert antics I had heard about. So, I'll start with my overall impression up front instead of waiting until the end of the review to reveal.
WOW!!!! Let's save the review of the theatrics for later and just talk about the music. WOW!!!! From the opening song to the three songs encore it was some of the BEST live performances I have ever heard. The "ghouls" that comprise the band were among the best performers ever and the "steampunk" attire was great. I was shocked that they could play that well while wearing a helmet.
The lead singing by Tobias Forge was amazing. It wasn't until I asked someone about the band later that I learned that Tobias plays most of the instruments during recording and has been the mainstay in the band all along. Hailing from Sweden, there was only a slight detection of an accent during his monologues between songs. His interaction with the band and the crowd was infectious and entertaining.
The concert set was surreal with a cathedral scene as a backdrop and surreal seeing risers almost two stories tall for all the band members. Tobias didn't miss a costume change which occurred for every song. Usually, the use of theatrics and costume changes affects the quality or covers the lack of proficiency of the artists. Not so here. It ADDED to the experience and the crowd loved it.
I would be remiss not to mention the incredible opening act of Amon Amarth. Also from Sweden, they were a HEAVY rock band with the required double driving bass drum. And I loved them too! Their Viking themed set with corresponding Viking style songs were only interrupted by a preplanned, onstage, Viking duel! The finale included the lead singer fighting a three-story blow-up dragon and seemed like a fitting end.
I'm sure that our parents were terrified of us going to see bands like KISS in our youth. Ghost may deter some from attending because of their past "evil" leanings and Pope costumes. When you realize it was part of the show and listen to the musicianship, all is forgiven, no absolution required.