Rob – Welcome Andy to our Masters Radio Ten Questions segment. Being born in Maryland, I will say on behalf of the State, we are proud to claim you! Is Maryland your birthplace?
Andy – I was actually born in Northern Virginia. We lived in Springfield, VA until I was six, and then we moved to Bethesda. My parents still live in the same house.
Rob – Your career is amazing. You have recorded with dozens of artists in many different genres. How much influence have you had in the recording process?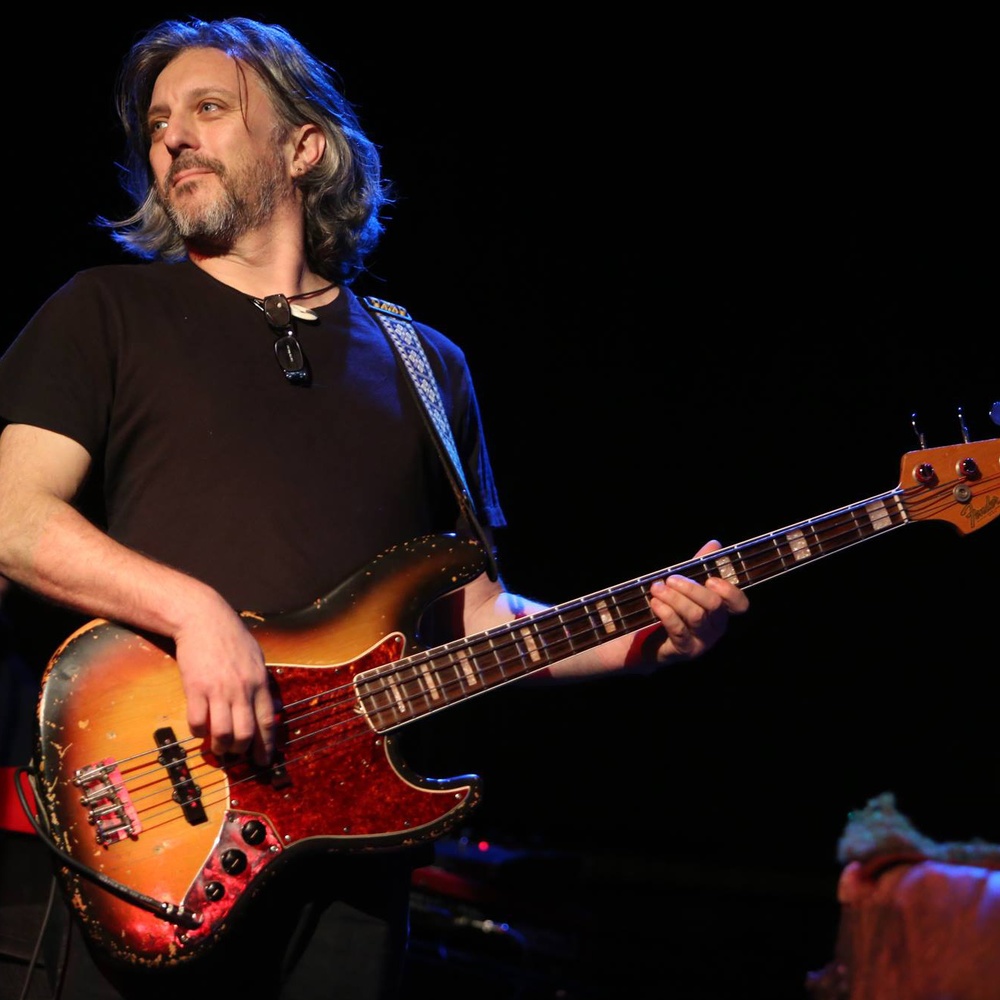 Andy – Well it depends how you define "influence." The bass has a huge influence on the groove, and thus the song, and how it feels and moves. If you're talking about collaborating and parts, it completely depends on the project. Sometimes you walk in the studio and there will be music all written out, and your job is to play it as is, as the composer conceived it. The composer or producer or artist has an idea, and in that case, my job is to give that idea some life.
In other cases, there will be time to workshop parts and ideas. The record I did last year with Ann Wilson was like that. We were a band before we hit the studio, so we already had a good vibe and worked well together. We spent some time sitting around in the living room, singing the songs with acoustic guitars and seeing what fit where.
When I was in Tracy Chapman's band, it was a similar situation. But we had a month or so to work out new tunes, and then hit the road for a short tour before we went in the studio for the New Beginning album. Looking back on that one, I feel I had a healthy influence on the outcome. Mainly because again, we were already a band, and the bass lines are a big part of a lot of the songs.
Another example of how it might go down is a record I did last year for Seattle artist Sean P. Bates. The producer was Jeff Fielder, and he made demos for all the songs and sent them to me. Jeff is a great bass player, and he had great parts on the demos, but also wanted me to stretch and add my personality to it. So, in this case, I knew the producer and had worked with him before, so I had an idea what he might like from me.
There are lots of ways a song can be created, and the process can really differ in different situations.
Rob – Was the bass your first instrument? Are you skilled on different instruments?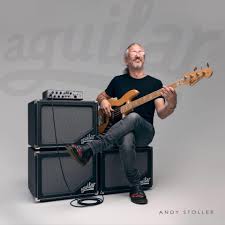 Andy – My first instrument was violin. I think I started playing when I was 5 or 6 with the Suzuki method. This method is all about memorization and repetition of exercises with songs. Over and over and over. The only reason I mention it, is I really think this had a profound effect on my musicianship, my ear, and my understanding of song structure and harmony. I of course didn't know it at the time. I probably hated it. But I still remember everything single thing I learned from when I was 6.
I stopped the violin early on, and when I was 10, and my parents bought me a guitar. I kept studying guitar, and when I was 16, I got a beat-up Guild B-301 bass from a friend. There weren't that many bassists in my high school, and suddenly I was in 5 bands. I was sold. So that's how I got to the bass.
I also play some mandolin and dobro. And at home, I play a little piano and drums too.
Rob – The recent crisis in the world has led to the cancellation of gigs for every musician. What have you been doing to pass the time?
Andy – It's been really devastating for a lot of people. The bulk of my income (and a lot of folks) comes from touring in the summer months, and all of that is canceled or postponed right now. All local gigs have been canceled. Here in Washington, the social distancing started early, and no gatherings are allowed. So everyone's hurting.
I finished a few music projects at home, and I have a few more loose ones. But I've gone back to a practice routine on the bass, which is great. I'm practicing drums, helping my daughter with her piano, and also working on some guitar. I think we are all trying to take advantage of the opportunity to be creative with all this downtime we have.
Rob – You let us know that once everything is over with COVID-19 that you will be out on tour with Ann Wilson. You can see the advertisement for the tour on Rob Masters on Facebook (yep, blatant plug). Is there new music that is supporting the tour, and/or are you adding new songs to the set list?
Andy – There will be new music, both originals and new very cool covers as well. It will be a whole new show. When the tour was originally booked, they worked in stints at studios along the way to record the new songs. I'm sure we will still do it eventually.
Rob – Many of your credits include television and movies. Where would we be able to hear some of your work in these fields?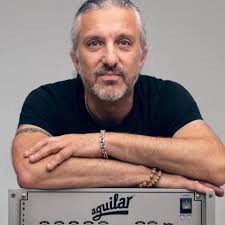 Andy – A lot of that TV stuff is the talk shows, like The Tonight Show, Kimmel, Good Morning, America, etc. I also did the Grammy Awards back when Tracy Chapman won for Give Me One Reason. I did New York Undercover, a cop show from years ago as well. But most of the TV credits were song performances on talk or awards shows, series or actual televised concerts, like Live At The Kate, or others like that.
I've worked on a couple movie soundtracks. Most recently, I scored and music supervised an independent film called "Sun Up, Sun Down." It was a great experience. In 2017, "Ann Wilson / In Focus" was released, sort of a combination documentary and concert film. Some big events were turned into movies, like a concert at the White House for Special Olympics, and a big Amnesty International concert in Paris. All that stuff you can find online.
Rob – In interviewing artists here on Masters Radio, we often talk about the toll that touring takes on them. What are your thoughts about being on the road?
Andy – That's a tough one. I've done lots of tours—at all levels—and it can be mixed, depending on the people, the music, the length, the conditions, etc. On the one hand, it's exactly what I love to do. If I were single, I would without a doubt want to do it as much as possible. Touring with a band like Heart, there are amazing people, the music is fantastic, the shows are big, and the travel conditions are top notch. We have days off, and in general, for me, it's a great experience.
On the other hand, I have a family, wife, two teenagers, dogs… It's really hard being away for long periods. It does take a toll on relationships and on families. Without a doubt, that's universal.
Another potential issue for some is the road: the road is not "real life." It's a make-believe micro culture where you get lots of attention, and lots of free time. This can be dangerous for some. And over the years, I've seen some casualties because of it. So it's required to stay mindful of all that.
All that said, I really do love it. I love playing music with great people. I love the lifestyle; I jump right into it. I'm lucky that I love the people I work with.
Rob – In today's world, we aren't supposed to talk about gender stereotypes. So, I'll ask it anyway. What is the difference in playing with two strong musicians and personalities like Ann and Nancy over playing with other artists during your career??
Andy – Well it's really not that different—boy musicians and girl musicians are just musicians. One thing that stands out for me regarding gender: Ann and Nancy were true trailblazers. I have huge respect for that part of their history and impact they made on girls, showing them that women can be as successful, talented and badass as any man in rock and roll. Back in 1976, a women-led band was a HUGE deal. It hadn't really been done, especially at that scale.
But really, I don't think of the musicianship or leading the band in terms of their gender. It's just not relevant to the task at hand.
Rob – Technology has changed the recording process and we have detailed the changes in some of our interviews in the past. However, I'm wondering what changes technology has had on touring and playing live?
Andy – probably the biggest change for me is the use of in-ear monitors. They took a long time to get used to (I hated them at first), but now, I can't live without them. They've saved my hearing without a doubt. That's the big one for playing live.
Because of advances in technology, I am now able to bring on the road what amounts to a small recording studio in my backpack. It's very easy to work on tracks in my hotel room, in a way that was unheard of just a few years ago.
Rob – Finally, the ladies of Heart realize you have had a career outside of playing with them. So, besides your expected answer of saying great things about them, what has been your greatest thrill during your career?
Andy – Wow, there have been a lot. Joining Heart is one of the big ones. It's been a great ride so far, and really an honor. Playing the Hollywood Bowl last year was a dream come true. I'm a huge Beatles fan, and just standing on that stage and playing was overwhelming. Playing with Eric Clapton at the White House was a big thrill. At the Amnesty Concert celebrating the Declaration of Human Rights, Tracy Chapman's band backed up Bruce Springsteen, Peter Gabriel and Youssou N'Dour. These are all real heroes of mine, and they are memories I will never forget.
I'm just grateful to be able to play music, and I get to do it for my job. I am very fortunate, and I don't take that for granted at all. Honestly, that's the biggest thrill of my career!