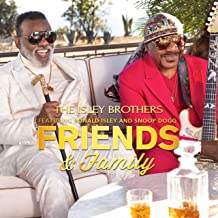 We love it when a band still keeps bringing the hits. The Isley Brothers just won't stop. This time it is with a reimagined "Friends & Family."
You may not remember that it was the Isley Brothers back in 1962 that recorded the hit "Twist & Shout." All due respect to the Beatles version.
Enjoy a band still bringing it.